II Dinner for Minas Gerais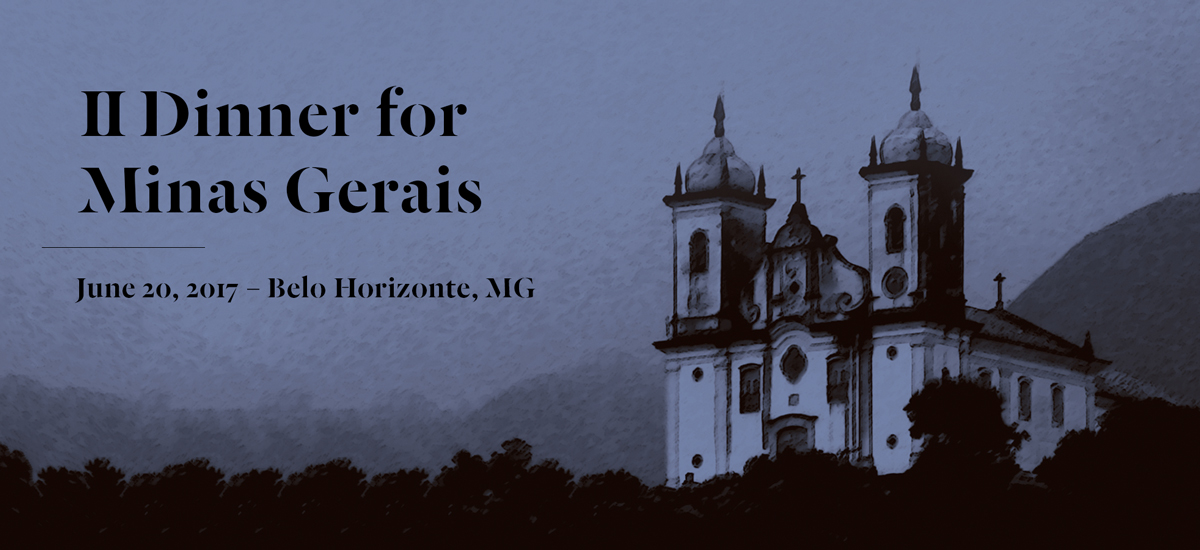 The II Dinner for Minas Gerais will gather 200 people from the business sector across the state in support of the BrazilFoundation Minas Fund, a fund created in response to the 2015 environmental disaster in Mariana, MG. The Fund initially invested in socio-environmental initiatives for the affected population, but now supports social projects in the entire state. Since 2016, the Minas Fund has invested in 10 social projects. The Dinner will help mobilize resources for additional projects in the fund.
Attire: Black Tie
When: Tuesday, June 20th, 2017
Time: 19:30
Where: Museu Inimá de Paula, Belo Horizonte, Brazil
Master of Ceremonies: Taís Araújo
Pocket Show: Dream Team do Passinho
Presenting Sponsor
Gold Sponsors
Sponsors
Credit Agricole – IndoSuez Wealth Management, Jose Saad Duailibi, LCM Construtora, Lilian Tunes, MG Mármores, Patrus Transportes, Rafael Sportelli, and Sette Câmara, Corrêa e Bastos Advogados Associados.
Adriana Esteves, Daniel Prado, Denise Magalhães, Drey Dias, Jose Saad Duailibi, Lilian Tunes, Marcela Bartolomeo, Rejane de Paula, Virginia Bartolomeo, and Vivian Augusto de Lima.
Acontece Cerimonial e Eventos, Audi Center BH, Benedita Comunicação, Chef Massimo Battaglini, Club do Chef Buffet, Commemorare, DJ Carlo Dee, Equipe1 Som e Luz, Fazenda Alegria, Marriott International Luxury Brands, Salão Tif's, SixStar Vídeo, and Vagalumens Iluminação Cênica.
Donate to the Minas Fund below

Bid on the auction items here.
Learn about some of the projects supported through the Minas Fund here.
Email: events@brazilfoundation.org
[envira-gallery id="18391"]