Coletivo MICA – Mídia, Identidade, Cultura e Arte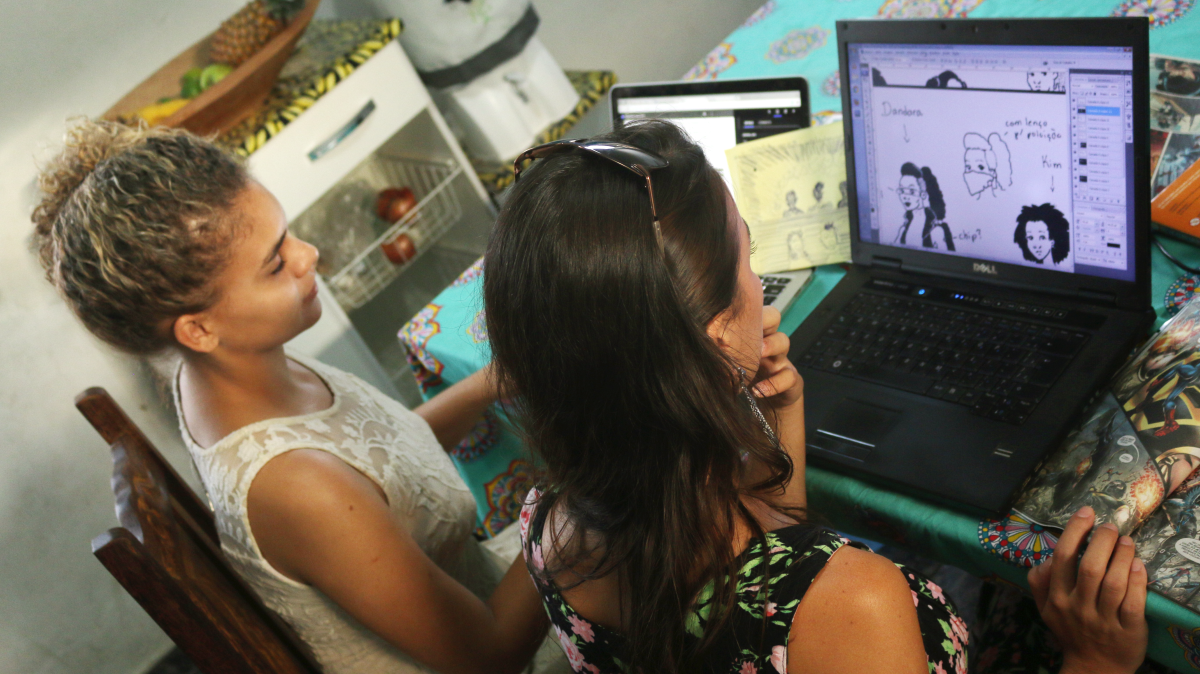 Location

Belo Horizonte and Mariana, MG
Backed in

2016
Covered areas

Human Rights and Civic Engagement
Polifonia – o direito à comunicação é universal
Upholding and Promoting Rights through Communication in Mariana, MG
Roughly 60,000 people live in the municipality of Mariana, where there are no basic urban services such as adequate plumbing or water treatment, to the point that there is no official billing of water use in the city. Misinformation becomes a serious obstacle to the negotiations of basic rights in the face of the losses and damage caused by the environmental disaster.
Founded by former journalism students from the Federal University of Ouro Preto, MICA aims to contribute to human liberty through media initiatives. Free speech is one of the pillars of democracy and MICA believes that it is necessary to act so that the most vulnerable populations become aware that this is an essential right and so they can begin to exercise it.
Impact
With the support of the BrazilFoundation Minas Fund, the Collective aims to:
• Work with 100 students from nine public schools in Mariana, enabling them to understand, reflect upon, and communicate their needs and rights as citizens;
• Prepare audio-visual and printed teaching materials to support  workshops on the critical reading of media;
• Hold experiential workshops with young residents of Mariana's neighborhoods and districts.
"Our wish for Brazil, and for the youth of this project, is a gained awareness of the right to communication, of the liberty of expression, so to become active citizens in the process of constructing identity and cultural values." Yara Diniz, Coletivo Mica Leader