Brazil Solidarity Institute-IBS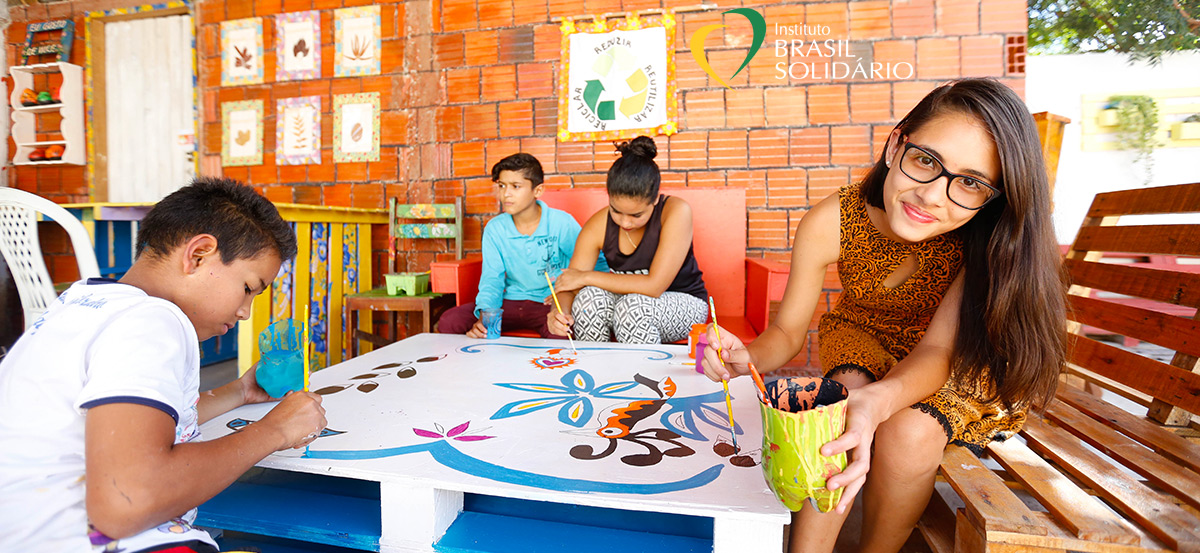 Location

Eusébio, CE
Backed in

2019
Covered areas

Education and Culture
Instituto Brasil Solidário-IBS is a nonprofit organization focused on valuing the human being by offering opportunities through education
For more than a decade, IBS has developed initiatives that empower the school and the school community. The Institute believes that the school, in addition to academic instruction, is also responsible for providing life education. The school should offer the necessary conditions for human development in multiple dimensions, involving students, teachers, community and municipality in a common teaching-learning process that respects each other's knowledge, culture and local values.
IBS implements transverse pedagogic themes in Brazilian public schools in an interdisciplinary way, working in a bottom-up, organic and replicable method called "PDE – Education Development Program". As a result, the Institute was awarded the POY – Person of the Year – Entrepreneurship in Social Responsibility Award 2019, among other acknowledgments, and is part of the Folha Network of Socioenvironmental Entrepreneurs in partnership with the Schwab Foundation.
Impact:
• 270+ school libraries assembled;
• 1,000+ schools directly impacted;
• 16,000+ educators trained;
• 47,000+ students benefited.
Make a tax-deductible donation to IBS below